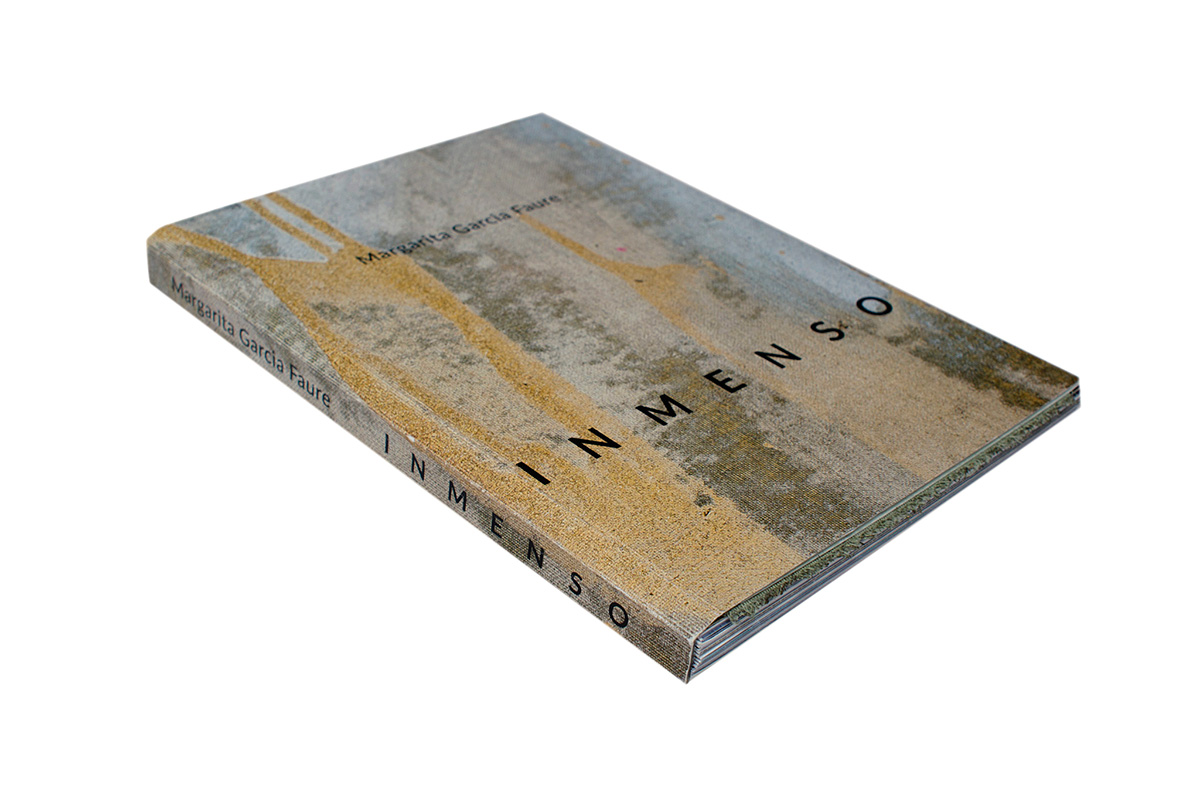 Book INMENSO
156 pages. 26 x 19 cm
Buenos Aires. 2017
The book received the support from the Régimen de Promoción Cultural-Mecenazgo de la Ciudad de Buenos Aires (Cultural-Patronage Promotion Regime of the City of Buenos Aires.)

buy the book
What if the painting were the skin of an enormous being?
Inmenso proposes a conversation between four projects in which the relationship between painting and nature is fundamental. Born in Antarctica, in the Wirikuta desert in Mexico, in the Bolivian Amazon and in the Chaco of Salta, their movements - like pictorial gestures in the territory - traced the spine of a vast being over Latin America.
The works of Inmenso were created in extreme landscapes: endangered nature reserves, or territories in which the devastation caused by humans is unmistakable. Each project seems to push the painting to exhaustion and to force it into the limits of its process, but it also offers a minute symbolic gesture of restitution to each space. The pictorial fabrics and the actions in themselves are being pierced, marked, and deformed until finally they surrender to the Earth.
Painting and nature offer themselves to each other and this relationship becomes an intimate correspondence. In the creative process, different layers accumulate: the landscape; the paint that absorbs it; the photo that records the painting recording the landscape; and the word it enunciates. Inmenso is an endeavour about painting and nature, but also about travel, transformation and record.
> Travel Diaries Speak in Unison. By Margarita Garcia Faure.
> As if light could be carried from place to place. A conversation between Margarita Garcia Faure and Javier Villa.